UM Reporter Review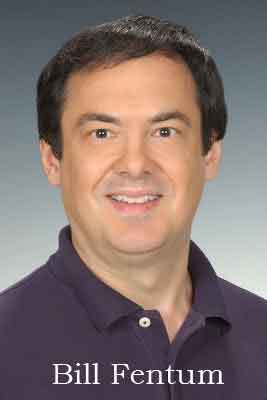 By Bill Fentum
Staff Writer
It's been more than two years since a feature-length biography of John Wesley was shot, mostly in locations around Winston-Salem, N.C. After a limited theatrical run Wesley will probably be seen in churches, enacting on-screen the early days of the Methodist movement.
Is the film a perfect entertainment or a standard costume drama? Neither, actually.
On a dramatic level Wesley ranks several notches above recent faith-based productions like Fireproof and To Save a Life. Burgess Jenkins—an actor whose credits include a part in Remember the Titans (2000)—offers a sincere, persuasive turn in the title role.
On a dramatic level Wesley ranks several notches above recent faith-based productions like Fireproof and To Save a Life.
Cinematographer Arledge Armenaki also deserves praise for his lush visual palette, with rural North Carolina locations subbing for 18th-century England and the New World colony in Georgia where Wesley preached for two years.
The small budget can't be disguised, though, when director John Jackman attempts more elaborate set pieces (on a ship deck, for example), and the dialogue often slips into clichés. Still, it's a worthy effort at exploring our ecclesial history.
Based on the journals of Wesley and his brother Charles (R. Keith Harris), the script covers the first years of their ministry starting in 1735 with the mission to Georgia. Charles goes reluctantly and suffers a severe attack of pleurisy during the voyage. Months later he returns home, his strict piety rejected by the colonists.
Meanwhile, John seems to have evangelistic zeal but relies more on his willpower than faith in God. When their ship is nearly wrecked at sea, he watches Moravian missionaries on board singing hymns amid the storm and wonders where they find such bravery.
"Open your heart to the Savior," a Moravian bishop advises. "Then you will be filled with joy and you will know."
In Savannah he falls in love with Sophy Hopkey (Carrie Anne Hunt), the niece of the local magistrate. Her family supports the romance but John suddenly breaks it off, insisting there isn't room in his life for both God and a spouse. (His inner struggle differs from historical accounts that claim the bishop discouraged the union.)
Sophy later marries a local clerk and drifts away from the church. Driven by self-righteousness grief, John denies her the sacrament of Holy Communion and faces a trial for defamation of her character. He then flees in shame to England, doubting his call to ministry and feeling apart from the love of God.
"How can I still preach to others something I don't have myself?" he asks Charles and Peter Boehler (Bill Oberst Jr.), a Moravian clergyman.
"Preach faith until you have it," Boehler famously tells him. "Then, because you have it, you will preach faith."
These are the film's most poignant moments, leading to John's conversion at Aldersgate Chapel, where his heart is "strangely warmed" by the assurance of saving grace through Christ. He then preaches that message in pulpits and later in open fields, bringing the gospel to England's poor laborers at a time when the institutional church shunned them.
The narrative spans a few more years, as John starts church societies around London and sends lay preachers into the countryside. We see his conflict with Anglican leaders who opposed him, and the persecution suffered by early Methodists. The unrated film keeps within G or PG boundaries, but briefly depicts the martyrdom of preacher William Seward in 1740.
Other scenes feel routine and anti-climactic—especially John's inspirational, placating speech before a mob sent to kill him. And though veteran star June Lockhart is on hand as Susannah Wesley and Kevin McCarthy ably portrays an Anglican bishop who defends John's mission, too many small roles are filled by amateurs.
Despite the flaws, however, Wesley achieves its main goal: to reveal Methodism's founder as a disciple who needed the gift of grace as much as anyone, and found in his own experience a passion to transform the world. For that, a wide audience is deserved.
---
The United Methodist Reporter transitioned to a new web site in 2013 and older articles are no longer available online.  
← Back
Next →