Awards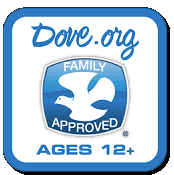 The Dove Foundation
We are pleased to announce that the Dove Foundation has awarded Wesley FOUR DOVES and award the DOVE SEAL to the movie.
"This movie may just stir you to deepen your spiritual roots. How many films do that?" – Dove Foundation Review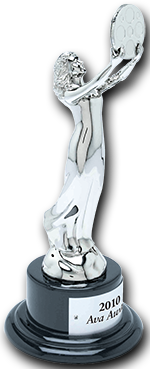 The AVA Award
The Wesley movie trailer has won the AVA Platinum Award, the highest honor from the Association of Marketing and Communication Professionals (AMCP). The two-minute theatrical trailer, conceived and edited by R. Keith Harris, was judged "among the most outstanding submissions in the competition."
Over 1700 commercials, full-length video and film programs, and promotional videos were submitted to the 2010 Ava Awards. Only about 200 were selected internationally for either Platinum or Gold recognition. Platinum Award winners are recognized for excellence in terms of technical quality, creativity of concept, and resourcefulness of the production.
The Ava Award statuette is created by the Entenmann-Rovin Company of Los Angeles, the same company that produces the Golden Globes Award statuettes.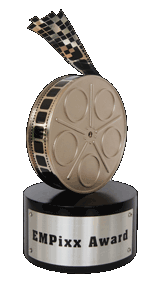 The EMPixx® Award
The dramatic opening sequence in Wesley was recognized with the 2010 Gold EMPixx® Award for innovative use of digital technology and CGI. The EMPixx® Awards is a international peer-judged competition designed to recognize cutting edge excellence in the use of digital technology and Computer Generated Graphics (CGI) in motion pictures. The award is sponsored by the American Pixel Academy.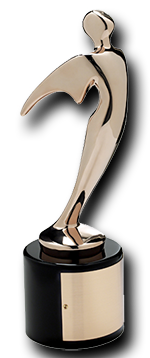 The 31st Annual Telly® Awards
The winners of the 31st Annual Telly® Awards have been announced, and Wesley received awards in several categories:
* SILVER in the category of Religion & Spirituality
* BRONZE in the category of History & Biography
* BRONZE in the area of CGI/Visual Effects
* BRONZE in the area of Lighting
The Telly® Awards is the premier peer-judged award program honoring the finest film and video productions, groundbreaking web commercials, videos and films, and outstanding local, regional, and cable TV commercials and programs.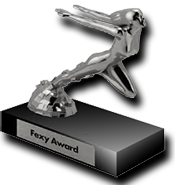 The Fexy® Awards
The Fexy® Awards honors outstanding use of After Effects, Flash, Apple Motion, and other CGI/FX software in film, video,a nd new media. Awarded annually by the American Pixel Academy.
Technicine was awarded a platinum Fexy®, the highest award, for the CGI compositing in the opening titles of Wesley. The panel of judges commented that the CGI work represented "excellent effects that commanded the

attention of the audience."
WorldFest Houston 2011 awarded Wesley the Platinum Remi Award in the category of Theatrical Feature Films/Christian.

The Heart of England International Film Festival was held August 10-15, 2010 in Tenbury Wells, Worcestershire, England, at the Royal Oak Hotel.
The International Christian Film Festival was held August 3-8, 2010 in Port Talbot, South Wales.
The Gideon Film Festival was held June 3-10, 2010 in Black Mountain, NC.
The Phoenix International Christian Film Festival was held August 23-28, 2010 in Tempe, Arizona.
The CEVMA International Film Festival was held September 15-19 2010 in the historic HOTEL CASTAGNOLA, Via degli Oleandri, Milan, Italy.