Lovinder Gill | Producer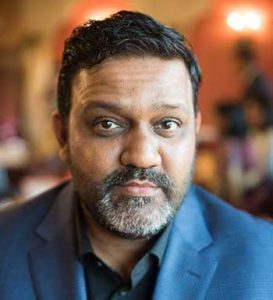 Lovinder Gill acted as one of the producers for Wesley. He has taught screenwriting and film production for over 12 years. He's written, produced and directed two feature films that both won Best Picture Awards at film festivals and has four produced feature film screenplays including Lost Stallions: The Journey Home starring Hollywood Legend Mickey Rooney and Ball & Chain starring Kal Penn. Lovinder has also written, produced and directed documentaries all over the world including in Nepal on Mt. Everest, India, Guatemala, Bolivia, Canada and, of course, the United States.
He has his BFA in Film Production from the University of North Carolina School of the Arts and his MFA in Screenwriting from Hollins University. Lovinder is an alumnus of the Squaw Valley Screenwriter's Workshop and has also been a finalist in the Austin Film Festival Screenplay Pitch Competition. Lovinder's script Strawberry Lassi has been chosen for the Development Program with the International Screenwriter's Association and he has multiple screenplays that have placed in numerous script competitions.
Lovinder teaches production as an adjunct professor at Drexel University continues to be active in the film industry and develop film projects and is currently writing his first novel.
← Back
Next →